The Ionique Mineral System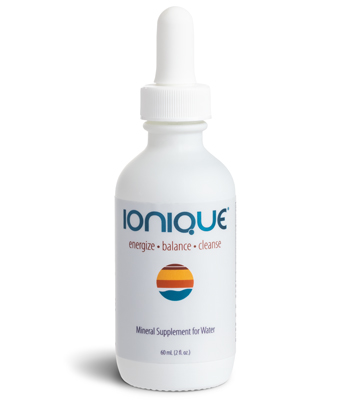 Ionique Original
Use throughout the day to maintain natural mineral balance. Supports muscle, mental and physical functions.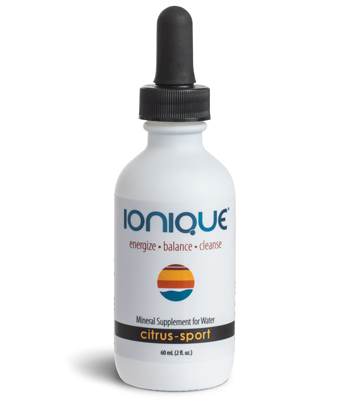 Ionique Citrus Sport
Naturally balanced electrolytes. Use before, during and after exercise
to support electrolyte replacement.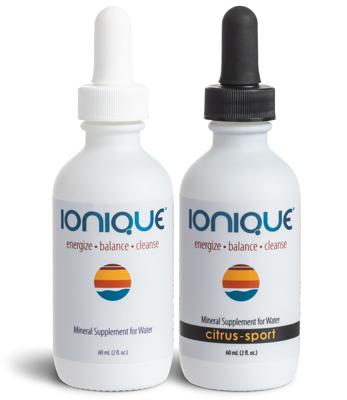 Ionique Twin Pack
The very best mineral supplements. Mix & match Ionique Original and Citrus-Sport. Single purchase or subscription available.
The Damage Cycle The Ionique Solution
Minerals are essential for every human function, but they have been stripped from the soil & filtered from our water. An apple today is not the same as 50 years ago, and nearly everyone is deficient.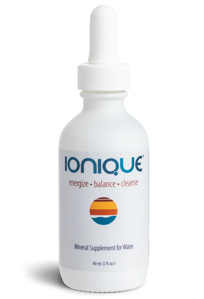 Corrects deficiency of magnesium & trace minerals
Nothing works right if your body is dehydrated. Headaches, constipation & bad skin are common. Healthy cells should be plump and fluids should flow freely.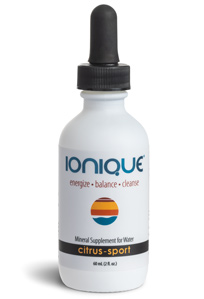 Four electrolytes boost hydration & support an active life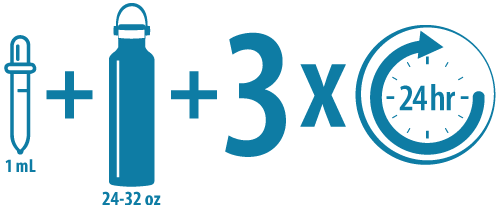 In Pure Water
Measure into your water bottle for workouts and throughout the day.
Smoothies & Food
Boost the hydration value & healthy properties of food.
Morning/Evening Routine
Start a nourishing habit by adding to water & your favorite beverages.
Minerals – Nature's Building Blocks
Neurological
The brain sends messages using electrical impulses. This electricity is created by water + minerals
Muscular
Minerals tells muscles to
contract & release
Physical
Bones, teeth, cells and the body's elimination systems require minerals.
Common symptoms of deficiency:
brain fog, anxiety, poor sleep.
Common symptoms of deficiency:
muscle cramps & heart problems
Common symptoms of deficiency:
constipation, weak bones, & damage that doesn't self-repair
* This statement has not been evaluated by the U.S. Food and Drug Administration.
This product is not intended to diagnose, treat, cure, or prevent any disease.